Don't know if some of you might would be interested in this, but the Awana group at my church held its annual A.W.A.N.A. Grand Prix. I think this was our eight year doing it. Well here are some of the pictures taken with my cell phone.
First of all, by talking with a friend, I was reminded that some of my may never have seen the derby races and might be unfamiliar with the track used. Here is a picture of the track we used. It was built by one of our Deacons from blue prints ordered from Awana Clubs International.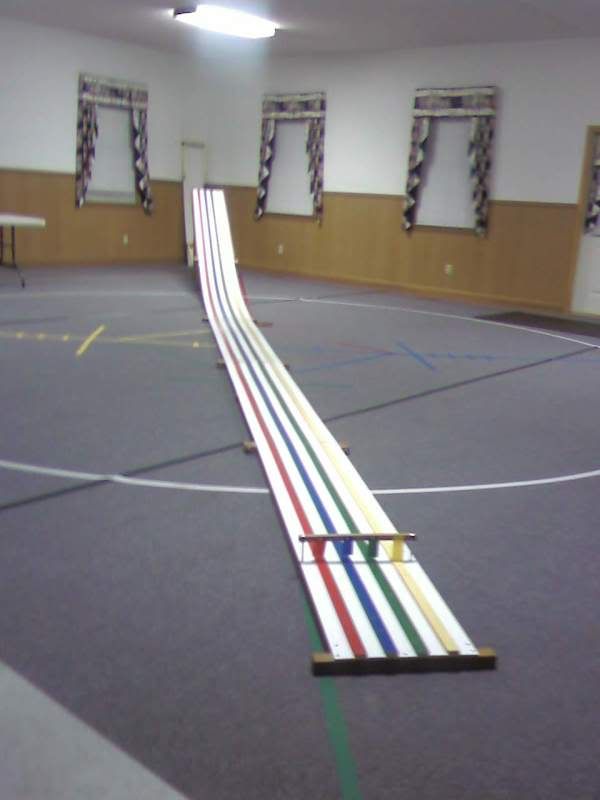 and the starting gate.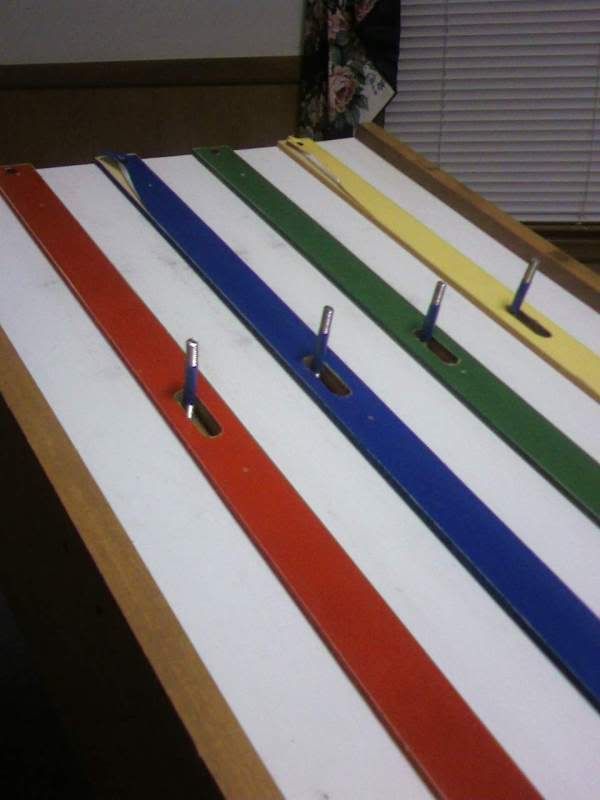 We might have had a smaller crowd this year but I believe most of the people enjoyed it.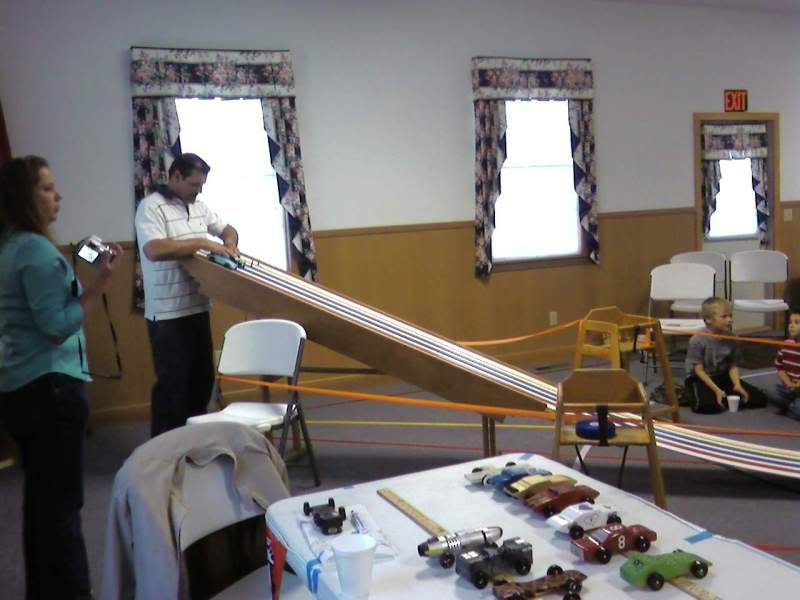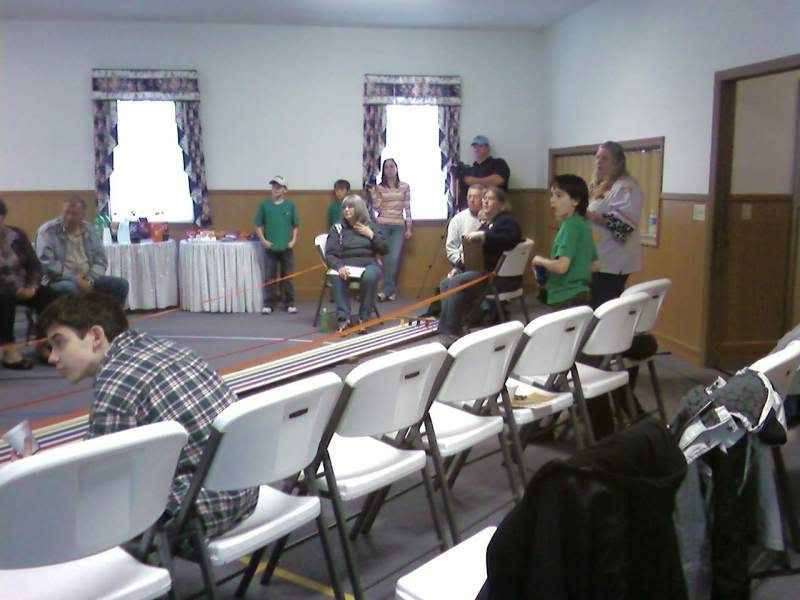 My husband built a jet engine car. It placed third in the Adult Speed Category.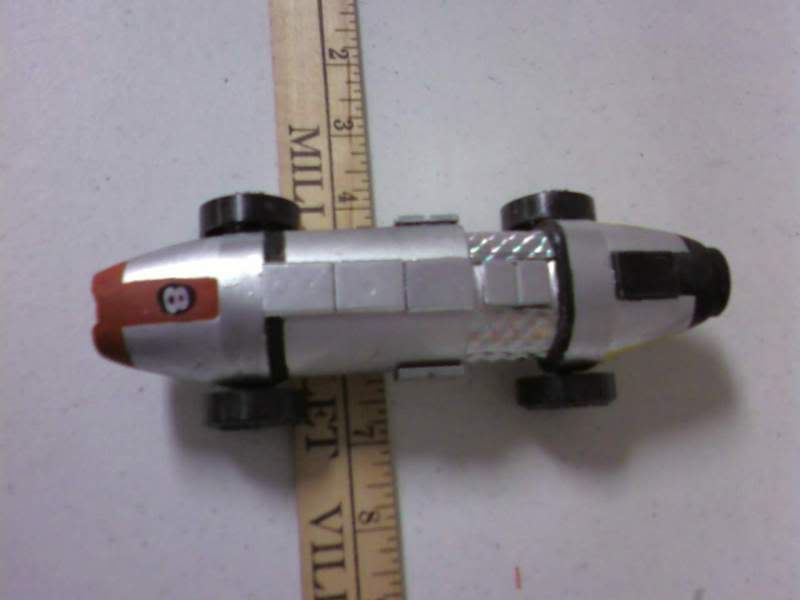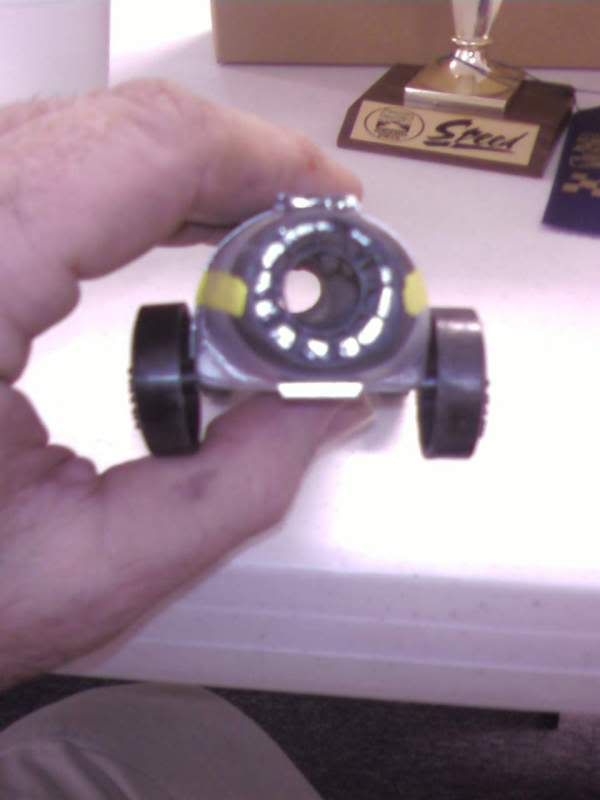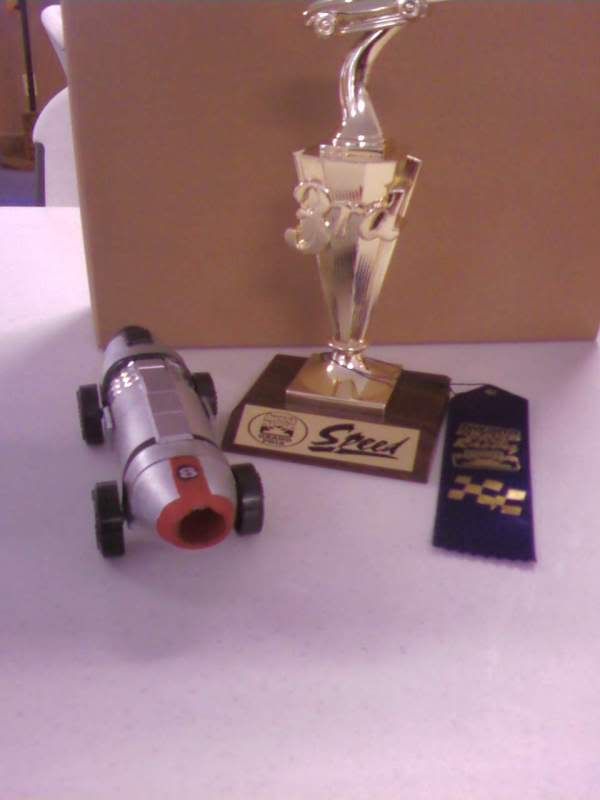 My middle son won first place Design in the Adult category and Second place in speed in the adult category.
My youngest son did not place in the children's category but I thought his car was neat. He did a Comic Strip car. The comic strip was six panels long and read as thus:
In 1st panel a stick figure holds a block of wood: "I'm gonna build a car out of wood!" In the 2nd panel the stick figure is attaching a wheel, the 3rd panel shows the figure thinking, the 4th shows him painting the car, the 5th shows an explosion cloud with the word BOOM in it, and the last panel show the stick figure with his hair on fire saying: "WOW! That went better than I thought."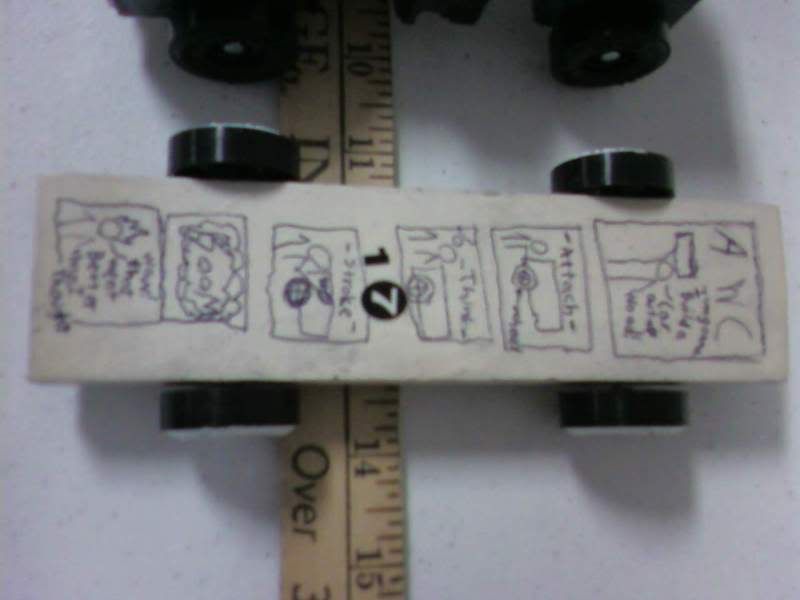 I tried to do a fire truck. Of course I once again found myself trying to complete it at the last minute. I think I left the church Friday night, March 20th around 11:18; the race was Saturday, March 21st. Glued my last piece on around 10:30 pm.
Just think from this: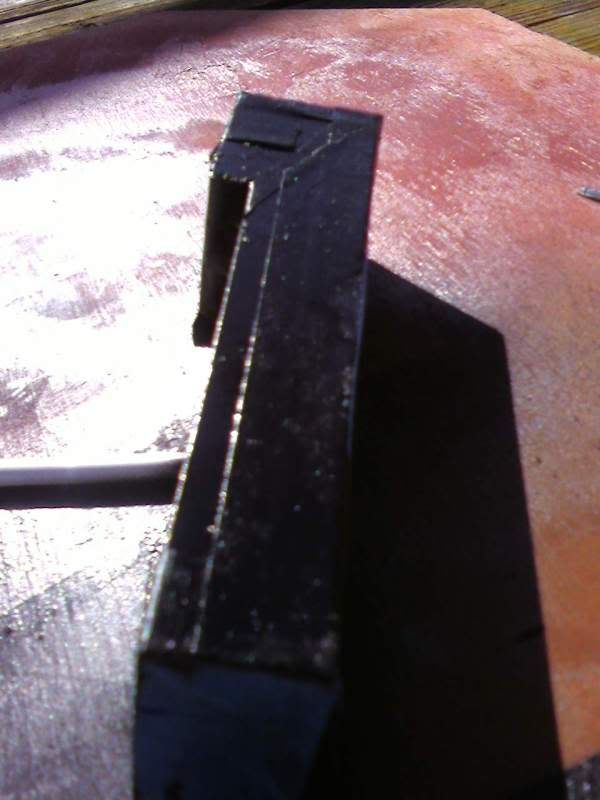 to this: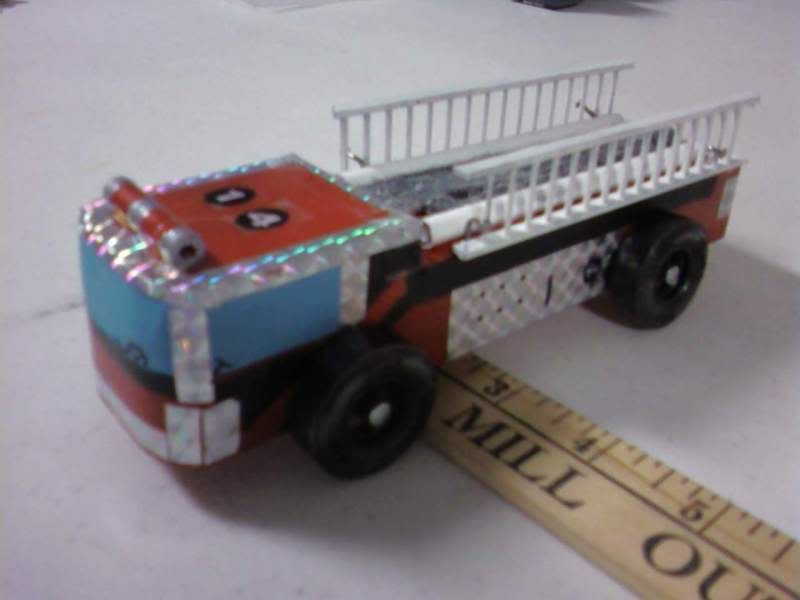 Might would have been through sooner but I made the mistake of leaving my car outside with the paint drying unattended. Someone picked it up while it was still wet. Had to redo that side of the truck. Which it turned out better because of it. Instead of repainting the details I just cut out more of the shinny sticker stuff and placed it on the effected area.
Third place in Design for the Adult category.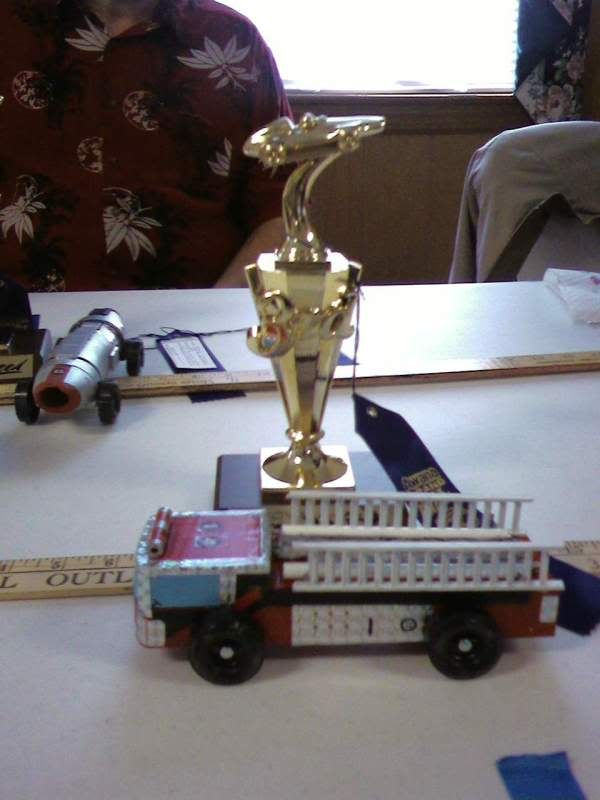 My husband and I never raced against each other this year in the actual competition but he did run our cars together afterwards.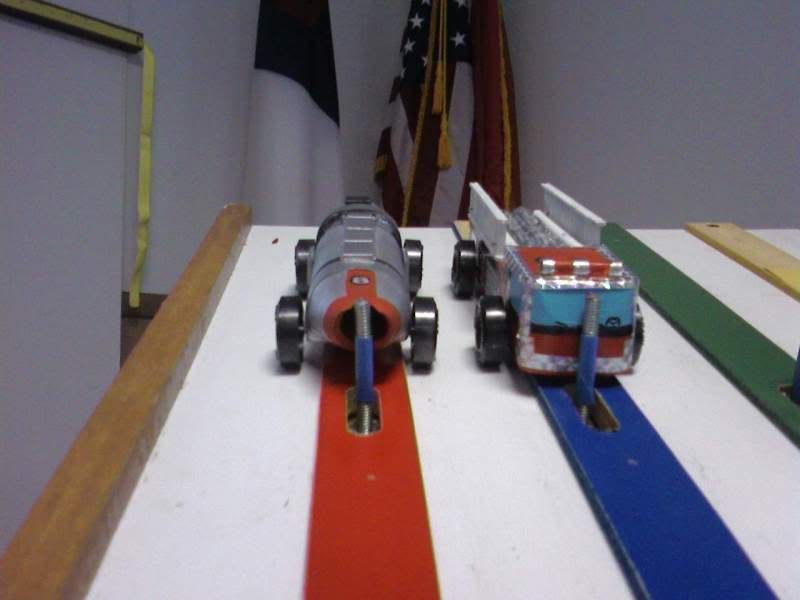 Well hope you like these. Have a nice day everyone. I put more pictures up over at Worm's in the crew members' gallery.