I see that a lot of us around here play instruments. I personally play badly, but that wont stop me from showing off. So. Whatchoo got?
This first one was my first musical instrument (well, my first decent one). Its a redesigned mountain dulcimer called a Walkabout. I bought it when I got through first year law school and played it all through the next two.
Here is the side and back. The guy who made it for me did a great job. This thing really sounds great. Its got a great drone and it can be a great lead instrument too. Banjo players are always asking to monkey around with it: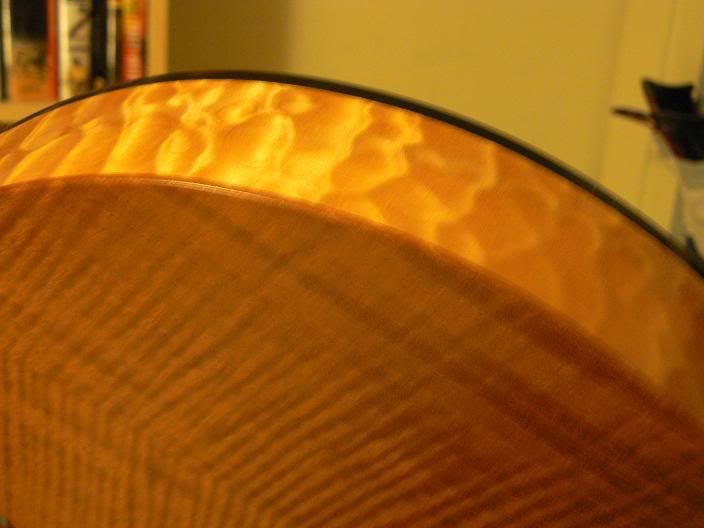 This next one I learned to play so many years ago that I have forgotten most of what I knew. Fortunately it has a lot in common with the next instrument. My wife gave me this one for Christmas last year after I expressed an interest in relearning how to play. Its my kids favorite instrument too, after all the harmonicas I have lying around:
This next one is the one I play the most now. Its a Breedlove Quartz AO traditional mandolin. I had a more traditional F-Hole but I sold it quite a while ago. I bought this one because it sounded so goddam bright in the store; much brighter than the single hole, which is unusual. It got even better when I got it home. This thing is awesome:
The last one is a Gremlin P.O.S. Octave Mandolin. Their traditional mandolin sounds really tinny, but its put together well enough. The Octave actually sounds good, but I dont get a chance to play it too much. For those of you who dont know a violin is to a mandolin as a viola is to an octave mandolin.